Meet Gary
Over 30 years of auto detailing experience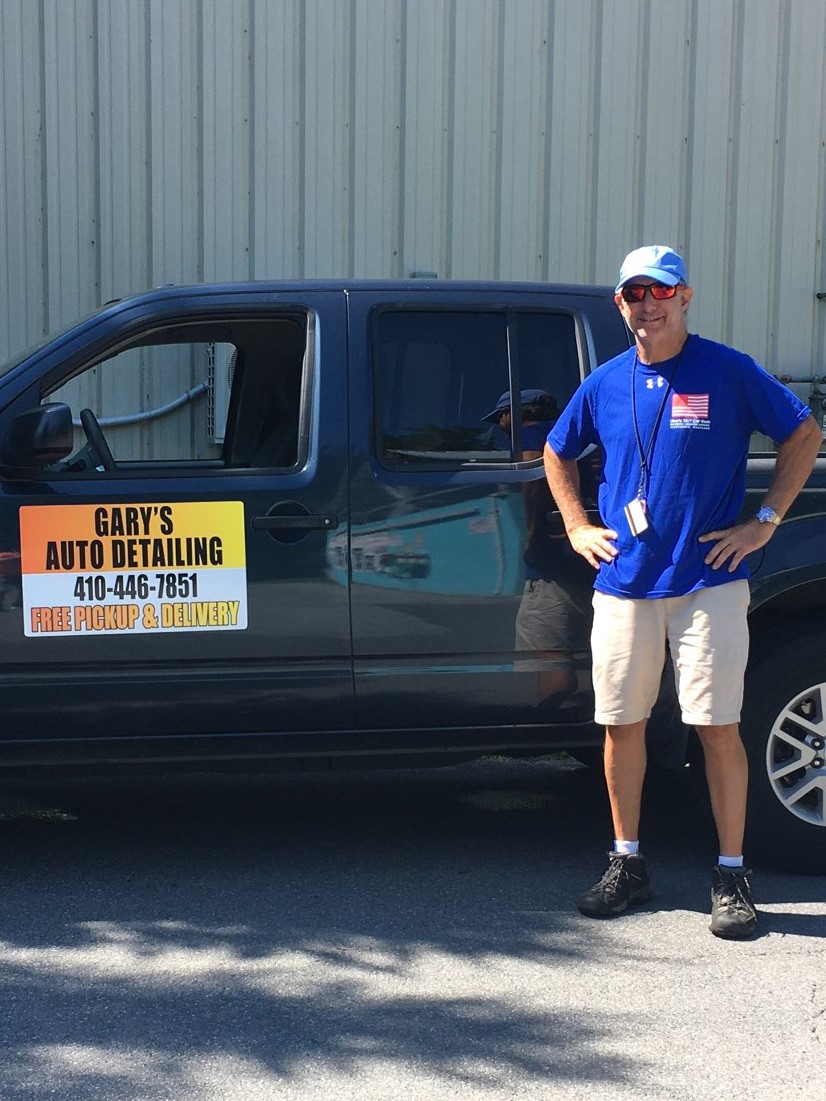 My passion for cars started when, like most kids, an older brother or sister gets their drivers license and jealousy sets in. For me, it was back in 1973 when my older brother convinced our neighbor to sell him their 1965 Ford Mustang. We both wanted that car but, being two years older, he won out. Lucky for me he "generously" sold me the car for a modest price of $500 so he could get his beloved Plymouth Road Runner and this is where my passion for cars began.
I have always been a fan of car washes, especially self serve washes, and one day back in 2003 I was fortunate to purchase one in the Eldersburg area of Carroll County. At that time, detailing was still not on most people's minds (most people just ran their cars through the car wash at their local gas station or dealership) but I figured I would give it a go and offer a new service that people who love their cars but have busy schedules could take advantage of.
Fast forward to 2018, I sold the car wash but the new owner saw the benefit of keeping my detailing business as part of his operation. In 2020 I added five more locations, with more on the way in 2021, and it has been my full-time job ever since. I find the work to be very satisfying personally but also very rewarding when I can make the customer feel like they've gotten a good value for their dollar. I hope to continue serving the community and surrounding areas for many years to come and look forward to taking care of your car!
The Best Car Wash
Free pickup and delivery!
Interior & exterior detailing at a great value
Multiple locations in Baltimore County, Carroll County, and Baltimore City
Biodegradable and eco-friendly products
Awarded an Honorable Mention in The Baltimore Sun's Best 2021 Readers Choice Awards!
Contacting Us
Very easy to reach – just a phone call or text message away at 410-446-7851!
My phone is always on so you can reach me anytime
Free pickup and delivery throughout the region
No payment is due until you are completely satisfied
Our Process
We know your time is valuable
1. Booking

2. Inspection

3. Detailing

4. Payment